Dennis Bermudez möter Max Holloway på UFC 160
Det har nu lagts till ytterligare en match till UFC 160 då UFC inatt meddelade via Twitter att Dennis Bermudez (10-3) kommer att ta sig an Max Holloway (7-1) i ett fjäderviktsmöte.
Dennis Bermudez tog sig in i UFC genom att deltaga i den fjortonde säsongen av The Ultimate Fighter där han besegrade Jimmie Rivera, Stephen Bass och Akira Corassani för att ta sig till final. Väl där så åkte han på sin tredje raka submissionförlust i den första ronden då han förlorade mot Diego Brandao. Han vann sedan sin nästa match då han besegrade Tommy Hayden via submission för att plocka hem Submission of the Night. Även i nästa match blev det en bonus då han i ett riktigt krig lyckades besegra Matt Grice via delat domslut i vad som blev Fight of the Night.
Max Holloway är för tillfället UFC:s yngsta fighter och han tog sig in i UFC efter att ha vunnit fyra raka matcher hemma på Hawaii. Redan i debuten så väntade tufft motstånd då han på kort varsel åkte på sin första förlust i ett möte med Dustin Poirier som slutade via submission. Nästa match gick det bättre då han besegrade Pat Schilling via domslut och efter det Justin Lawrence via TKO. I sin senaste match vann han ett enligt många kontroversiellt domslut mot Leonard Garcia.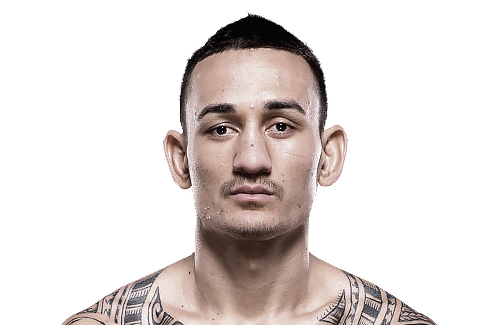 Dennis Bermudez vs Max Holloway
UFC 160 kommer att gå av stapeln i MGM Grand Garden Arena i Las Vegas den 25 maj och Cain Velasquez kommer då att försvara sitt tungviktsbälte mot Antonio "Bigfoot" Silva.
Titelmatch i tungvikt: Cain Velasquez vs. Antonio Silva
Tungvikt: Junior dos Santos vs. Mark Hunt
Lätt tungvikt: Glover Teixeira vs. James Te-Huna
Lättvikt: Gray Maynard vs. TJ Grant
Lättvikt: Khabib Nurmagomedov vs. Abel Trujillo
Lättvikt: Donald Cerrone vs. KJ Noons
Weltervikt: Gunnar Nelson vs. Mike Pyle
Weltervikt: Amir Sadollah vs. Stephen Thompson
Fjädervikt: Jeremy Stephens vs. Estevan Payan
Weltervikt: Colton Smith vs. Robert Whittaker
Fjädervikt: Dennis Bermudez vs. Max Holloway